'Fair share' of challenges ahead for animal protein
'Fair share' of challenges ahead for animal protein
African swine fever, COVID-19 and rising feed costs leading to murky outlook for 2021.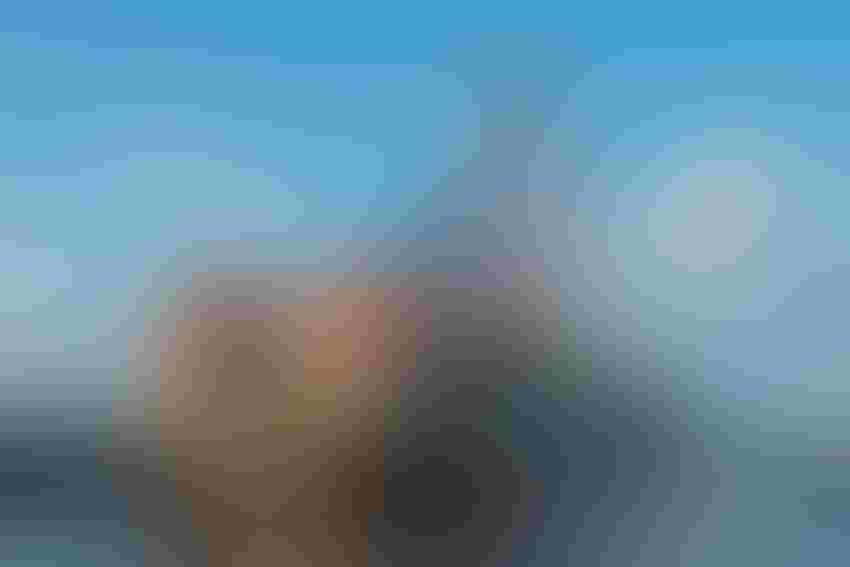 The biggest question on everyone's mind currently is how much 2021 will look like 2020, Will Sawyer, lead animal protein economist at CoBank, said during Market Intelligence Forum, held virtually this week as part of International Production & Processing Expo.
"In some ways, we think that 2021 is going to be a lot better than 2020, but at the same time, we think there's definitely going to be our fair share of challenges for the global poultry market."
CoBank sees upcoming challenges on the demand side, the supply side and then rising feed costs after last year brought a "historic shift."
"In the midst of the shift in consumption, there was also this historic contraction in the global economy. Both of those drivers really affected demand for poultry, for protein, and for food, in general."
As last year has concluded and a new year begins, weather, changes in demand for animal protein and feed, and rising feed costs are all at play.
Effects of ASF to begin subsiding
The global effect of African swine fever (ASF) remains an issue for the global protein picture, but this will begin to subside over the next couple years.
"Comparing 2018 to 2020, protein supplies overall are still below where they were prior to ASF," Sawyer said.
Moving forward, "we do see a real changing of the dynamic for poultry trade, for protein trade in general." The reason, he said, is that expansion and the rebuilding of China's hog herd in the coming 3-4 years will cause "a real disruption in protein trade."
Today, 1-in-3 pounds of protein that is shipped around the world finds its way into the Chinese market. "We're very, very reliant on that."
As China rebuilds the herd, "the best times are somewhat behind us."
While the discovery of ASF in Germany was expected to provide an even further boost to U.S. pork exports, Sawyer said that it will not be enough to offset the changes in China over the next few months.
"We think there is going to be a contraction in the years to come in pork shipments into China and also, to some degree, [in] poultry as well."
As pork shipments decline, Sawyer said a shift is occurring in the conversation. "That conversation is moving toward feed expansion and feed demand growth and away from animal protein."
He said many folks in the investment community are looking at feed and China's demand growth for feed as it rebuilds the domestic hog herd as their new investment opportunity, which will drive feed costs higher. However, he noted that this rebuilding will not occur overnight.
Feed cost inflation will rise as this occurs, Sawyer said.
For the U.S. alone, CoBank forecasts a 25-30% increase in feed cost inflation this year. "This is the largest year-over-year increase in feed cost inflation that the industry of U.S. beef, pork and chicken producers have experienced in over a decade."
While corn is only at the $5.00/bushel level currently, Sawyer said that $6.00-7.00/bu. corn "is a possibility."
The bad news currently is that the worst of the feed cost inflation is still on the horizon. The summer of 2021 is when feed cost inflation is expected to climb to about the 25-30% level into the 30-40% level, which Sawyer said is "a significant amount of feed cost inflation."
The good news, at least for U.S. producers, is that many are already experiencing this inflation. For example, Sawyer said the poultry industry has already begun to adjust supply to try to manage through the challenging period.
Demand environment still a wildcard
COVID-19 will remain a wildcard this year as it is still not behind us and likely won't be until very late into 2021, Sawyer said. As such, demand for protein and demand for food away from home is going to be significantly hit.
Prior to the pandemic and even during the Great Recession, food consumption away from home hardly ever fell into negative territory. In 2020, and especially in the spring, food-away-from-home sales fell by 20, 30, 40, almost 50% in a couple of months, Sawyer pointed out.
The volatility is still not over as CoBank believes that by spring of the coming year, one quarter of the restaurants in the U.S. will be gone.
"That's going to be a whole in demand that's going to take time for the foodservice industry to rebuild."
CoBank believes it will be 2022-2023 before foodservice sales can get back to pre-pandemic levels
Meanwhile, many global economies continue to struggle from the effects of the pandemic, which Sawyer said will continue to impact global trade.
Subscribe to Our Newsletters
Feedstuffs is the news source for animal agriculture
You May Also Like
---