Benson Hill accelerating shift to asset-light model focused on animal feed
Benson Hill accelerating shift to asset-light model focused on animal feed
Company divesting processing facilities to strengthen financial position.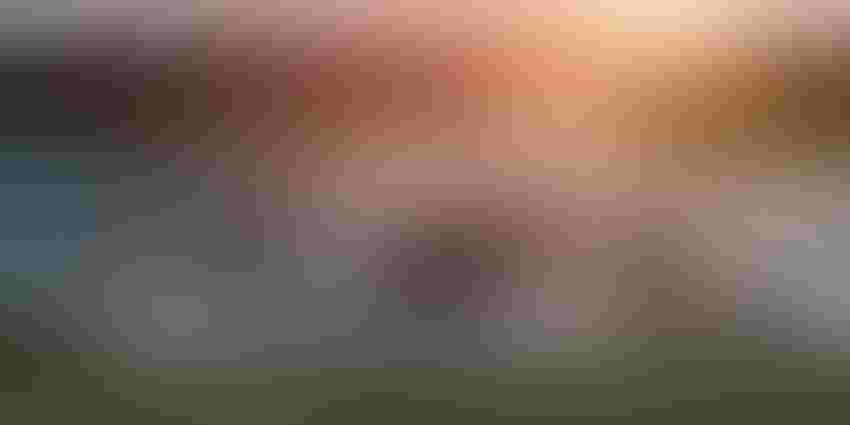 Photo credit: Benson Hill
Benson Hill Inc., a food tech company unlocking the natural genetic diversity of plants, recently announced plans to improve its financial position and accelerate its transition to an asset-light business model with a focused expansion into broadacre animal feed markets, complementing its accomplishments in human food ingredients. The near-term opportunity in animal nutrition is consistent with Benson Hill's strategy to expand and diversify its proprietary product portfolio, improve nutrition security, and foster collaboration with industry partners within the food value chain.
"Benson Hill has the agility to persevere. Based on our ongoing strategic review, we believe the strengthening of our financial foundation, moving to an asset-light business model, and introducing our innovations into attractive broader end markets, is the most feasible path forward for Benson Hill," said Deanie Elsner, chief executive officer of Benson Hill. "Through the actions we have taken and are continuing to implement, we are poised to deliver significant value as a leader in AI-driven proprietary seed innovation."
Elsner continued: "We are already making progress on our strategic path. With the expected divestiture of our processing facilities, we plan to retire high-cost debt and extend our liquidity by more than 12 months. In addition, we are engaged in discussions with potential partners to scale our current proprietary portfolio and product pipeline for large-acre U.S. animal feed and pet food markets. I am excited about the opportunities to leverage the core strengths of the business for long-term value creation."
Expanding the Liquidity Improvement Plan
Management is expanding the scope of its Liquidity Improvement Plan to maximize capital efficiency and provide a runway to execute the company's strategy.
Shape the business: The company has taken actions to realize a $33 million run rate operating expense reduction in 2024, with expectations for future reductions in operating expense savings and capital expenditures.

Build liquidity: Negotiations are underway to divest the company's processing facilities. This includes a signed agreement to sell the soy crush facility in Seymour, Ind., for approximately $36 million of total gross proceeds, subject to working capital and other adjustments.

Fund the business: The successful execution of the Liquidity Improvement Plan is expected to extend the cash runway to maximize the value of the proprietary product pipeline. Management anticipates the actions above should provide more than 12 months of liquidity following payoff of the company's high-cost debt, which, when combined with anticipated final partnership and licensing agreements, will position the company to better forecast its profitability timeline.
In addition, the company continues to evaluate multiple strategic alternatives through discussions with interested parties about executing its strategy under public and private operating models.
Broadacre animal feed opportunity
The company recently completed an external analysis of several non-GMO, Ultra-High Protein low oligosaccharide (UHP-LO) commercial soybean varieties validating novel value-added attributes for poultry diets, swine rations, and pet food.
These breakthrough soybean varieties were developed from Benson Hill's proprietary germplasm and CropOS innovation engine – an AI-based prediction and data insights platform. Research confirmed a trifecta of product attributes offered with UHP-LO desired by animal nutritionists, processors, feed formulators, and farmers, as compared to commodity soybeans:
Higher protein levels: Animal feed costs can be lowered by replacing expensive animal protein sources with non-GMO, U.S.-grown soybean meal.

Lower anti-nutritional factors and more energy: Improved soybean meal with fewer anti-nutritional factors supports animal digestive health and overall performance, contributing to the advancement of animal welfare.

Enhanced amino acid profile: Essential amino acids reduce the need to add high-cost synthetic amino acids to feed.
As previously announced, Benson Hill expects to expand its UHP-LO soybean portfolio with herbicide-tolerant and second-generation seed varieties in the next two to three years, helping to extend its competitive advantage and diversify its market reach for different geographies and end markets, including large U.S. feed markets representing a total addressable market of approximately 28 million acres. Benson Hill is conducting additional studies as the 2023 crop comes out of the field and is working with outside parties to perform feeding trials in more species.
Leadership appointment
In connection with this announcement, the company's board of directors has appointed Elsner to the position of chief executive officer, effective immediately. She had served as Interim CEO since June.
"In her first few months as Interim CEO of Benson Hill, Deanie has demonstrated a keen understanding of the market complexities and has uncovered ways to leverage the strength of CropOS and the company's unparalleled innovation pipeline," said Dan Jacobi, chairman of the Benson Hill Board of Directors. "We appreciate her willingness and enthusiasm to lead the company on this journey, and the Board has every confidence that Deanie is the right person to take Benson Hill into its next phase of growth and keep the company on solid financial footing."
Subscribe to Our Newsletters
Feedstuffs is the news source for animal agriculture
You May Also Like
---